JACKSON, Wyo. — Hockey fans gathered with anticipation this past weekend at Snow King Sports Center, eager to witness a thrilling two-game series. The Jackson Hole Moose faced off against the Fire Department of New York (FDNY) in two intense matches, however, they faced a challenging weekend, losing 6-4 on Friday night and 2-1 on Saturday night.
Originally scheduled as the pre-season series, these games saw the Moose Hockey team hit the ice a week earlier than expected. Despite the losses, the energy in the stadium was palpable as the puck dropped at 7:30 p.m. on both nights.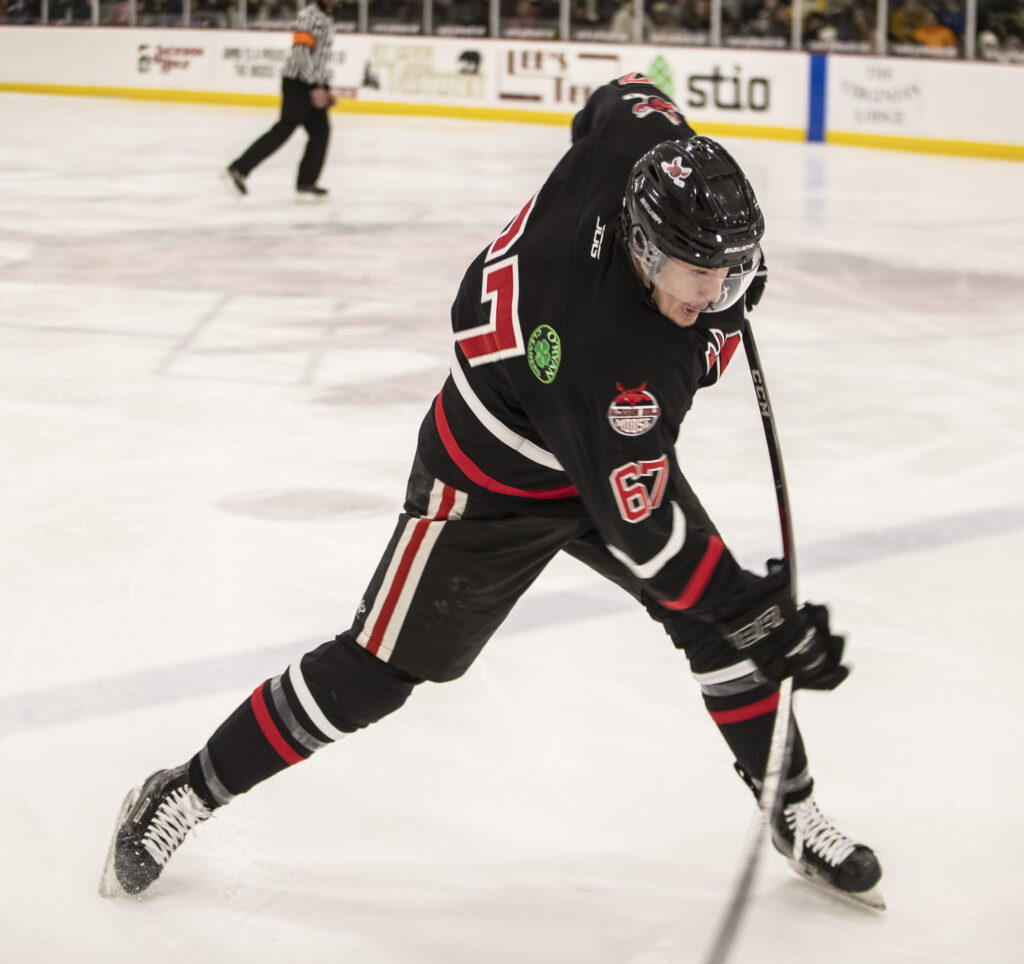 The highlight of this event was that all the proceeds went directly to the Jackson Firefighter Association. These funds are aimed at supporting the Fallen Firefighter Fund, member scholarships, and a special Teton County School scholarship. This scholarship specifically benefits graduating seniors who harbor aspirations to delve into fire science or emergency medical training.
In a show of solidarity and tribute, the Moose hockey team donned special game jerseys, which are now available for fans through an online auction. Those attending the games also had the opportunity to purchase commemorative t-shirts, ensuring they could carry a piece of the action home with them.
Adding to the excitement, raffles were held on both nights. Fans not only had a chance to win some amazing prizes but also had an opportunity to continue the celebrations at the after-party. The iconic Million Dollar Cowboy Bar hosted the after-party, featuring the fantastic Drew Moreland Band. Entry was set at $15, and as an added bonus, it included a raffle ticket with a chance to win a game-worn jersey.
Despite the scores, the weekend was a testament to the spirit of the game and the commitment of the Jackson Hole Moose to their community and fans.